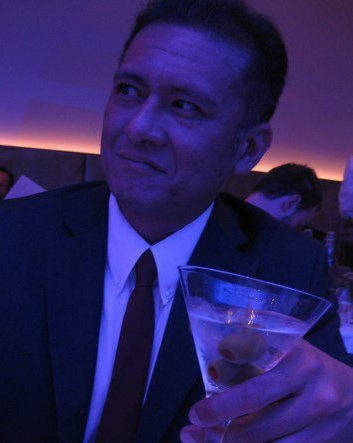 16 September 1971 – 1 March 2011
My good friend, big bro and fellow geek, Herman, passed away last night in Long Beach, California. He is survived by his mum, Luci, and his big sis, Lin.
It was as if Herman said his goodbye last night because as I was driving down the 405 North, heading towards Redondo Beach, a deep sadness passed over me and I wanted to cry! I didn't know why, though, but I just wanted to bawl my eyes out. I somewhat attributed that to when my blood sugar gets a bit too low (I get moody) but I knew it was different. I remained hopeful and positive and said a short prayer for my friend.
I was in the middle of doing my speed work with my sister at the Aviation Park track when Joel rang. I missed his first call but told Annelle that it was odd that Joel rang me at around 8:20PM (he normally doesn't ring me out of the blue, that late in the evening). Annelle and I had the same thought ("Herman!") and I decided to ring Joel back… As I was redialling his number, I somehow knew what he was going to say. And when he spoke the words "Herman passed away," it was just confirmation on what I had already felt in my heart.
I have many fond memories of Herman and he'll definitely live on in our thoughts and hearts. Although I'll miss him dearly, I know that he's finally at peace and pain-free. Please say a prayer for the repose of his soul and keep his mum, sister and friends in your thoughts.